CORMASTER® HONEYCOMBS


As a pioneer in honeycomb technology SCHÜTZ has been developing and producing CORMASTER® honeycomb cores and honeycomb panels for over 35 years. In a process developed by SCHÜTZ the honeycomb composites are produced using films made of calendered aramid fibres (aramid paper) and phenolic resin. The aramid paper used for honeycombs is based on two types of aramid fibres: meta-aramid and para-aramid.

The different types of honeycombs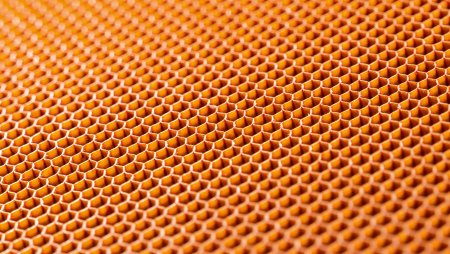 DuPontTM meta-aramid fibre, sold under the brand name NOMEX®, is processed to produce two types of paper.
CORMASTER® C1 honeycombs are made of NOMEX® T412 paper and comply with the requirements of aerospace applications.
CORMASTER® C2 honeycombs are made of NOMEX® T722 paper and are used in a wide range of industrial structural and sandwich applications, such as in motor vehicles, trains, ships and the sports industry.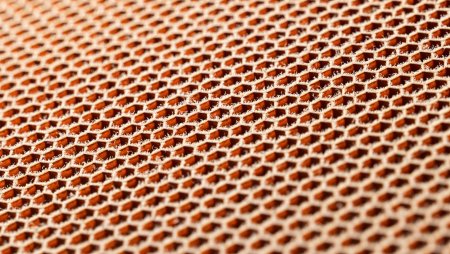 DuPontTM para-aramid fibres are sold under the brand name Kevlar®.
N636 paper material is used to make SCHÜTZ CORMASTER® CN1 honeycombs. These high-performance honeycombs cores and honeycomb panels are used where maximum performance is required, like in the aerospace industry.

What types of CORMASTER® honeycombs are available?

SCHÜTZ manufactures honeycomb panels and honeycomb blocks in a wide variety of customized configurations. We can offer the optimum construction material for almost all applications.
All our honeycomb types (CN1, C1 and C2) are available with different cell widths from 3.2 mm to 9.6 mm and densities ranging from 20 kg/m3 to 144 kg/m3. The honeycombs are offered with hexagonal cells or with overexpanded cells for enhanced drapability. The thickness of the honeycomb panel is always cut to the customer's specifications. Many different block sizes are available as standard, special sizes and dimensions are available on request. Please contact us for details: composites@schuetz.net

Hexagonal honeycombs




The configuration of a hexagonal honeycomb:


w: Honeycomb width / expansion direction
l: Length / / ribbon direction
b: Cell width
h: Thickness of the honeycomb panel


Overexpanded honeycombs




The configuration of an overexpanded honeycomb:

w: Honeycomb width / expansion direction
l: Length / longitudinal direction/ ribbon direction
bw: Cell width in w-direction after overexpansion
bl: Cell width in l- direction after overexpansion
(b: The nominal cell width b is determined before the overexpansion process and is equivalent to that of a hexagonal configuration)
h: Thickness of the honeycomb panel